Flat Bar Chain (Gold)- Gunmetal Ball Chain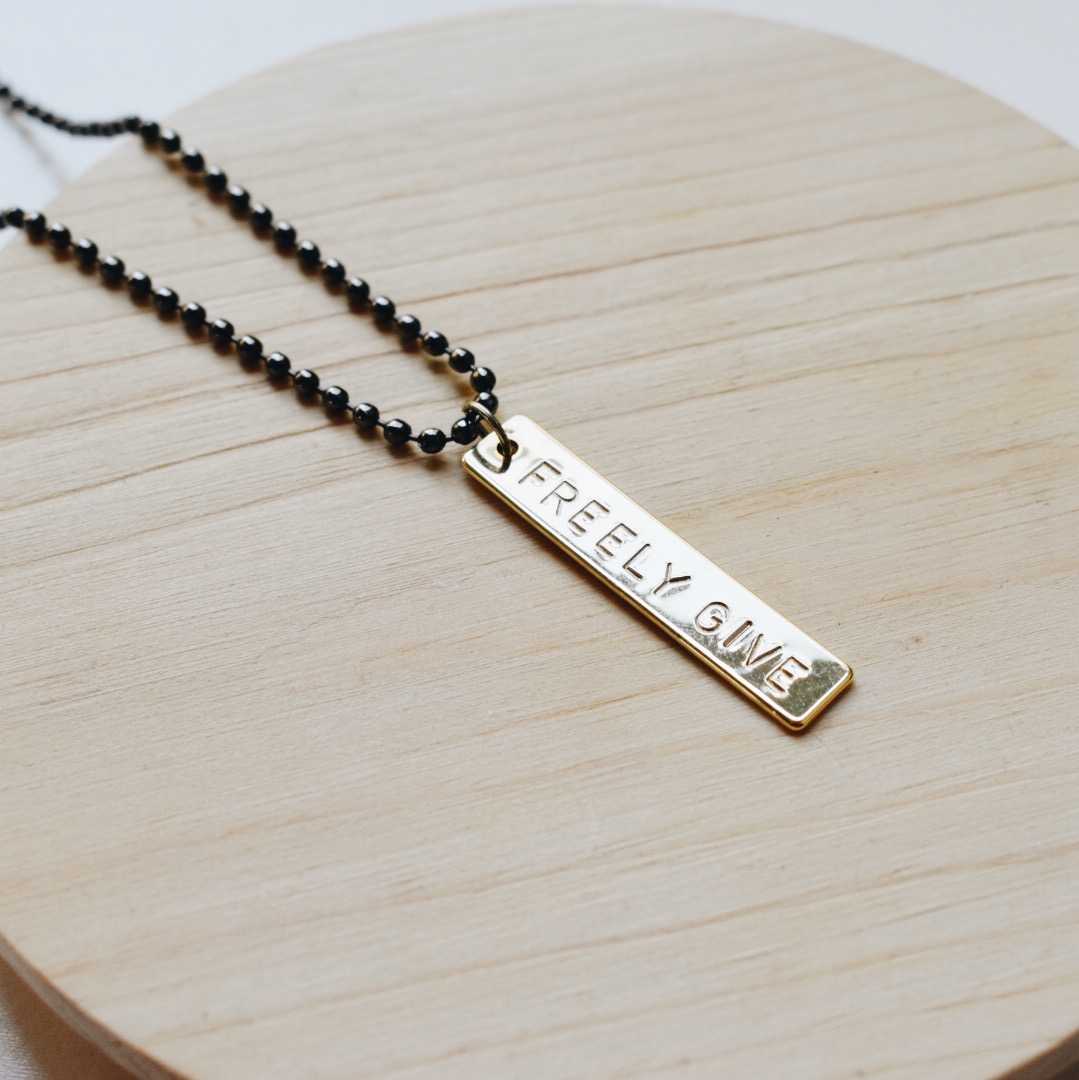 Flat Bar Chain (Gold)- Gunmetal Ball Chain
Each necklace is hand assembled and made with US-produced materials. Flat bars are stamped with the words "freely give." Its simple design can be paired with a variety of styles.
Available in gold and silver

24" alloy ball chain
Freely Project donates 35% of your purchase to social organizations that help combat youth homelessness.